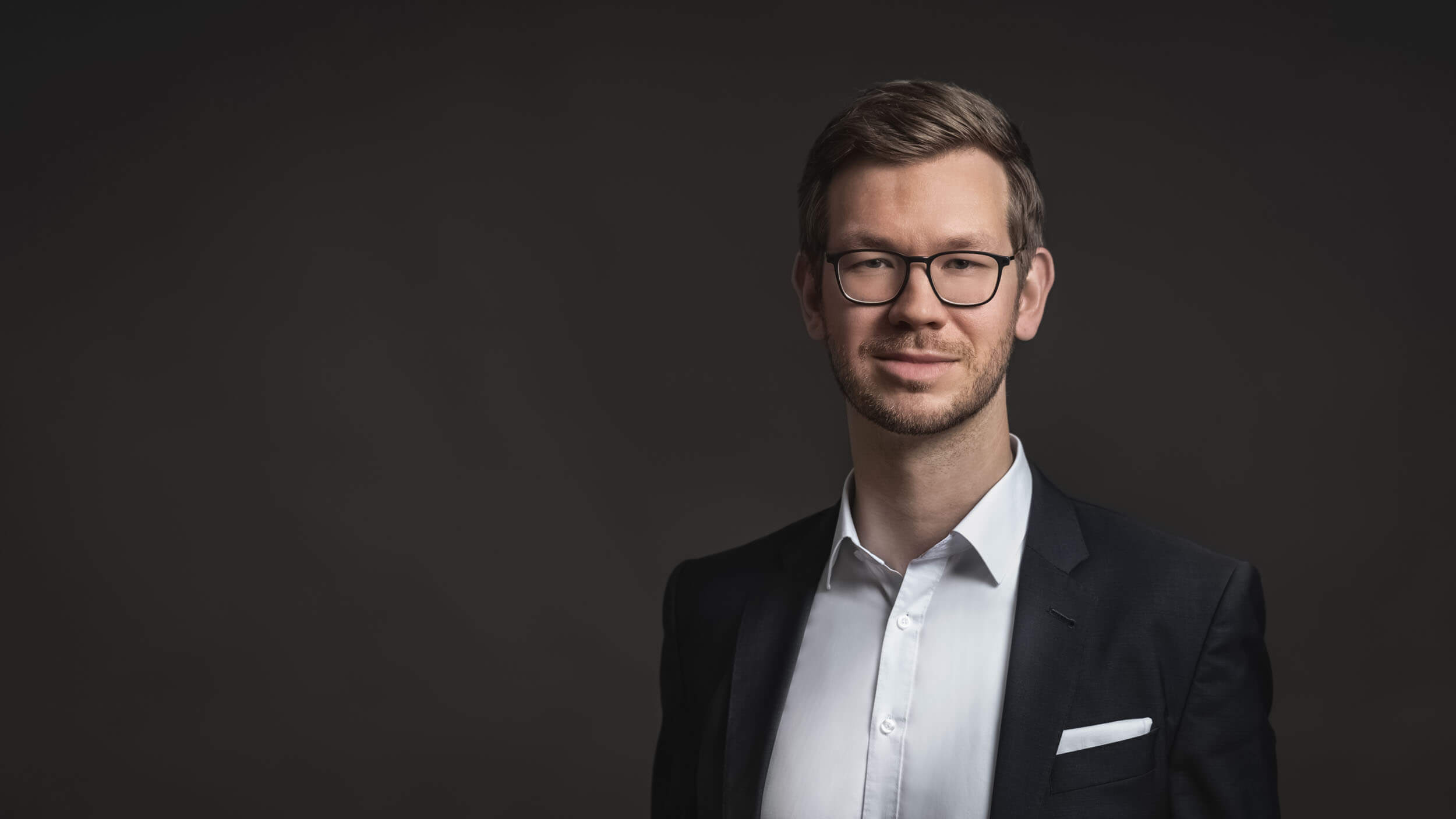 Dr. Peter Schaub
Attorney and notary
Specialist in commercial and corporate law
Partner
Languages for correspondence:
German
,

English
At the Fulda office, Dr. Peter Schaub advises companies and their corporate bodies on corporate law, M&A (corporate acquisitions and restructuring) and commercial law. His practice also focuses on real estate law and the drafting of contracts. Dr. Schaub has also been licensed as a notary since 2022 and is available for all notarial services.
Dr. Schaub previously worked for several years as an attorney in leading major German law firms in Frankfurt a.M. and as a research assistant at the Faculty of Law in Würzburg, where he gained experience in these areas. His completed theoretical education as a tax law specialist means that he also keeps an eye on tax law implications when advising clients. Dr. Schaub regularly publishes articles in specialist journals and lectures for various training institutes.
AREAS OF LEGAL PRACTICE
Corporate law
Merger & Acquisitions
Land and property law
Trade law | Trade agent law
Tax law
Commercial law
Inheritance law
Company succession
EDUCATION AND PROFESSIONAL ACTIVITY
Studied law at Julius-Maximilians-Universität, Würzburg
Supplementary course of studies in European Law with the degree 'European Lawyer (Univ. Würzburg)'
First Legal State Examination in law with distinction
Research assistant at the Chair of German and European Commercial and Corporate Law of Prof. Dr. Christoph Teichmann at Julius-Maximilians-Universität, Würzburg
Legal traineeship in Fulda, Würzburg and Frankfurt
Second Legal State Examination with distinction
Doctorate in commercial accounting and corporate law; sponsored by the Konrad Adenauer Foundation
Attorney at the law firm Gleiss Lutz Hootz Hirsch PartmbB in the field of Corporate Compliance
Attorney at the law firm Flick Gocke Schaumburg PartmbB in the fields of corporate law/M&A and tax law
Theoretical education as a specialist in tax law
Theoretical education as a specialist in inheritance law
Lecturer for the German Lawyers' Institute (DAI) in the field of continuing professional development for lawyers specializing in commercial and corporate law
Lecturer for tax consultant education
Successful completion of the 2021 notarial examination (2020/II examination campaign); grade: 'good'
Correspondence languages: German, English
MEMBERSHIPS
Juristen Alumni Würzburg e.V. (Würzburg Law Alumni)
Gesellschaftsrechtliche Vereinigung (VGR) (Corporate Law Association) (www.gesellschaftsrechtlichevereinigung.de)
Wirtschaftsjunioren Fulda e.V. (Junior Chamber International)
Deutscher Anwaltsverein e.V. (DAV) (German Bar Association)
Deutscher Notarrechtliche Vereinigung e.V (Notarial Association)
PUBLICATIONS
Lehrstück "Transparenzregister" – Wie Digitalisierungsrückstand und fehlender Datenschutz die deutschen Unternehmen belasten, (Didactic paper: "Transparency register" – How the Digitalization Backlog and Lack of Data Protection Burden German Companies) in the process of publication (with Prof. Dr. Teichmann)
Standardisierung der GmbH-Gesellschafterliste – Die Vorgaben der Gesellschafterlistenverordnung, DStR 2018, p. 1813 et seqq. (Standardization of the GmbH List of Shareholders- the Requirements of the Ordinance on the List of Shareholders) (with Dr. Katharina Frank)
Stimmbindungsvereinbarungen im neuen Transparenzregister, DStR 2018, p. 871 et seqq. (Voting agreements in the new transparency register)
Die Kapitalschutzfunktion des Jahresabschlusses nach dem BilMoG – Auswirkungen der Bilanzrechtsmodernisierung auf den gesellschaftsrechtlichen Kapital- und Gläubigerschutz (Dissertation) (The capital protection function of the annual financial statements under BilMoG – Acconting Law Modernization Act)
Schriften zum Gesellschafts-, Bilanz- und Unternehmenssteuerrecht (Ed. Prof. Dr. Joachim Hennrichs and Prof. Dr. Barbara Grunewald) – Peter Lang Verlag 2018 (Essays on corporate law, accounting law and corporate tax law)
Überblick über die neue GmbH-Gesellschafterliste, GmbHR 2017, p. 727 et seqq. (Overview of new GmbH list of shareholders)
Das neue Transparenzregister naht – Überblick über die Regelungen und praktische Auswirkungen für Personenvereinigungen, DStR 2017, p. 1438 et seqq. (The upcoming new transparency register – Overview of the regulations and practical implications for associations of individuals)
Ratings als Entscheidungsgrundlage für Vorstand und Wirtschaftsprüfer?, ZIP 2013, p. 656 et seqq. (Ratings as a basis for decision-making by the Board of Management and auditors) (with Michael Schaub); recognized with the 2012 Foundation Award of Hessian Auditors
Die Haftung des Geschäftsführers einer UG bei falscher Firmierung, GmbHR 2012, p. 1331 et seqq. (The liability of the managing director of an entrepreneurial company (UG) in the event of incorrect company name) (with Lukas Beck)
15 HGB in der Fallbearbeitung, JuS 2012, p. 303 et seqq. (Section 15 of the Commercial Code in case work) (with Christian Körber)
Trainee Lawyer Examination: Der aktive Ex-Gesellschafter, JuS 2011, p. 723 et seqq. (The active ex-shareholder) (with Prof. Dr. Christoph Teichmann and Christian Körber)
Anwendbarkeit des § 899a BGB auf das schuldrechtliche Verpflichtungsgeschäft, www.juraexamen.info of December 1, 2011 (Applicability of Section 899a of the German Civil Code to Obligation Transactions under the Law of Obligations) (with Christian Körber)
Joined our law firm at the
Fulda
office in 2019.